From the December 2021 print edition
Supply chains are bound to face regional challenges in a country as vast and varied as Canada. For Newfoundland and Labrador, the biggest logistics challenge comes from the province's status as an island, says Alex Kane, SCMP, provincial manager of sourcing and contracts at Central Health.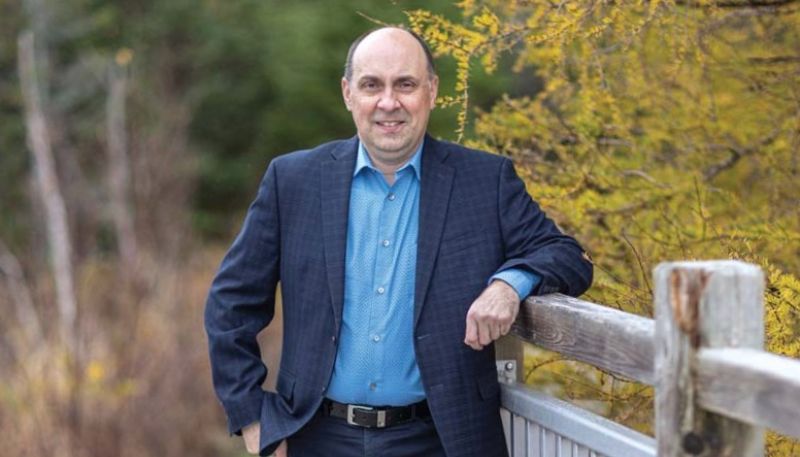 "You can get a lot of raw medical supplies still coming from China and East Asia," says Kane, regarding the province's medical supply chains. "It comes in through Vancouver, Prince Rupert; it gets to Toronto or Central Canada fairly easily. You still have to get it to Newfoundland. That always tends to be a problem."
Ultimately, many goods end up arriving by air cargo, Kane says, with each added step in the logistics process adding to the cost of transporting goods to the province.
"You're pushing your price point an awful lot higher and you're essentially pricing yourself out of the market," he notes. "There's always the question of, 'how do you get something to Newfoundland in a reasonable time but while maintaining cost effectiveness?'"
While logistics into Newfoundland and Labrador can be difficult due to its status as an island, the process can often come down to relationships with suppliers, Kane says. Treating your core suppliers as partners and maintaining good communication can help to ensure those vendors will help you get the goods you need.
"It's all about building a business relationship with your vendors and suppliers," he says. Like many, the veteran supply chain and procurement professional didn't start with the aim of working in the field. Rather, he earned a Bachelor of Arts degree in history and business, and once aspired to go into law. But his ambitions changed, and he went back to school in 1997 to earn both a Bachelor of Business Administration (BBA) and a graduate diploma in information technology. He worked fulltime while studying, completing the IT diploma in 2000 and the BBA in 2001. From there, Kane got a job at Cable Atlantic (now Rogers Cable) before working various IT jobs.
"But things started to dry up and I said, 'I do have a business degree. I can kind of reinvent myself," Kane says. "So, I changed to customs brokerage. While I was working in customs brokerage, I did a diploma in project management through our local college here, the College of the North Atlantic. I completed the CCS in 2005, which is the 'certified customs specialist.'"
His first customs broker position was with a company called PF Collins International Trade Solutions, one of the main customs brokers in Newfoundland and Labrador. Many of the large oil and gas operations in the province employ the company. Kane began as a coordinator, which is an entry level position looking after low-value shipments. He progressed to become a senior customs rater and consultant. Kane worked there until 2012.
As a customs broker, Kane spoke frequently with the buyers and procurement specialists that used the company's services. Those conversations made him wonder whether he'd like to be the one doing the purchasing, he says.
He had seen an advertisement about the professional designation offered by Supply Chain Canada (known then as PMAC). Kane decided to enrol to earn his Supply Chain Management Professional (SCMP) designation.
"I was looking for a bit of a change," he says. "But as a whole, I still kind of liked supply chain. I completed my SCMP between 2011 and 2014."
Kane was then hired by Kiewit-Kvaerner Contractors, the main contractors for the Hebron gravity-based structure (GBS), an oil platform in Bull Arm, about 340km from St. John's. He was hired on the $14-billion project as a materials expeditor, working to ensure that goods arrived on time to meet the construction schedule. But since he had a customs brokerage background, the company made him the import-
export coordinator as well.
"As the project progressed a little further there was less and less of a need for expediting as much as there was in the initial phases of the project," Kane says. "As a couple of the other buyers had left, I became a project buyer and a contracts coordinator as well, mainly for larger installed items. It kind of went from there."
Items were purchased in what were called "procurement packages" for installation on the Hebron GBS. One such package was a local electrical room, which is the system and electrical components that power the GBS while it's attached to the shore. Once it goes offshore, the GBS generates its own power for the most part by connecting to onboard generators.
Kane was assigned to that project, which at the time was overbudget and late. An accomplishment of which he is especially proud involved getting the project back on budget while also putting it back on time. Both goals required negotiation skills.
"A lot of times you're a lot more effective if you're meeting face-to-face with people," Kane says. "You're showing up at their door – it shows you're serious about your position and where you want to be, versus a phone call or a Google Teams meeting. While effective, that only brings you so far. So, that was one interesting highlight from that part of my career."
Overall, the job was based on a time-limited project, so Kane knew he would eventually need to search for a new position. In 2015, he saw an opportunity at FMC Technologies, another company in the oil and gas field. The company's core products are sub-sea equipment that goes on the ocean floor, with one of the main components known as a "Christmas tree" – a large collection of valves that attaches to a flow line system which in turn attaches to the drill rig above. The Christmas tree helps to ensure the flow
is under control as it comes from the well head. Kane and his colleagues were involved in the servicing and maintenance of the equipment on the infrequent occasion that such equipment was pulled from the sea floor.
When the company merged with a French company called Technip to become TechnipFMC in 2016, Kane's role largely stayed the same. Although he began at the new company as a logistics compliance procurement specialist, the scope of his role morphed somewhat as the company became more international.
"We were assigned to different projects throughout the world," he says. "As a result, I was involved in a project off the coast of Trinidad and Tobago, remotely, and I was being trained to handle the logistics portion to and from some of the projects there."
A new chapter
In October 2020, Kane made the jump to Newfoundland and Labrador's public sector when he took his current role with Central Health. In 2017, the province began a shared-services model that combines supply chain departments from five health organizations. Through this model, Central Health oversees four regional health authorities plus the NLCHI, the province's IT arm for healthcare. The organization serves about 93,000 people across 176 communities. A typical day now consists largely of meetings and coordination, he says. A team of strategic planners and contract administrators report to him. The job involves little hands-on contract work; rather, Kane's role focuses on providing guidance and ensuring the team's work is strategically aligned with the organization's goals and adheres to the province's Public Procurement Act. He gets involved in higher-level contracts occasionally, especially when negotiations are involved.
When he began at the organization, Central Health already had a web-based system through which it would publish open calls. Invitations to tender, RFPs and other documents were available online. But from when he started last October until this February, the agency worked to switch its operations to the MERX platform. That put Central Health's system in line with the Government of Newfoundland and Labrador.
"That was definitely an interesting product change to be involved with," Kane says. "It has definitely streamlined our processes here internally and our ability to manage our open calls."
When Kane began at Central Health, shortages of personal protective equipment (PPE) were still rampant. Surgical gowns, along with examination and surgical gloves, remained hard to get. While supply has since levelled off, worldwide struggles to obtain items remain, Kane says. Before the pandemic, many health authorities operated with a just-in-time delivery model for many of these core products, he notes. Newfoundland and Labrador now has a provincial warehouse for PPE as a safeguard against future supply disruptions. Yet stockpiling core items can also lead to challenges.
For example, the organization must manage certain inventory based on expiry dates. The first-in, first-out method assumes that the oldest inventory unit gets used first, taking expiry dates into consideration.
A difference between the private and public sectors that Kane experiences involves flexibility in working with different suppliers. In the private sector, there's greater flexibility in switching to a different supplier when needed. The healthcare industry doesn't offer the same ability, Kane says. Items are often more specific to healthcare and only one or two vendors may be available to provide those items. A lesson from the pandemic has been to avoid relying exclusively on one supplier. Group purchasing organizations, or GPOs, can help to accomplish that, Kane says.
"As an individual health authority, if we had to go out and open call for a tender or an RFP for every single good, we wouldn't have the resources and the manpower to do it," he notes. Another remedy might lie in more local manufacturing, a potential fix recently pushed both federally and provincially, Kane says.
Although he considers himself in the latter part of his career, Kane notes he remains interested in advancing his career and skills. Going forward, he says he doesn't anticipate starting any large educational pursuits, such as an MBA program. But having already completed a diploma in project management, he's open to earning a Project Management Professional (PMP) certification from the Project Management Institute (PMI). And although he isn't directly involved in customs these days, he would also consider more education to expand on his customs specialist designation. He's also currently engaged in in-house management training through the Canadian College of Healthcare Leaders, leading to a designation called LEADS Canada Certification.
"At the end of the day I'm open to smaller designations," he says. "I'm not looking at a three-year program in anything."
Along with his professional duties, Kane spends time volunteering with Supply Chain Canada. He began in 2015 as membership director at the organization's Newfoundland and Labrador Institute. Although he started with no intention to become the province's institute president, he found himself nominated for the role in 2017 when the person intending to become president was too busy with work commitments and decided not to run. Kane has been president of the Newfoundland and Labrador Institute ever since.
"I recently accepted my third term, so I'll be there until September of 2023," he says. "I've found the role to be fulfilling. You're very actively involved. You definitely get a different perspective of what goes on behind the scenes of Supply Chain Canada. As well, I became vice-chair of the Federation Council for Supply Chain Canada nationally in 2018. I put my name forward for a second term in 2020. I'm now
in the latter part of that second term, concluding in June of next year."
As vice-chair of the Federation Council for Supply Chain Canada, Kane says he finds himself more involved in the organization's national affairs, rather than just those of Newfoundland and Labrador. The role is busy. Kane serves on several committees and can watch the association grow and develop. A combination of Supply Chain Canada's advocacy and a heightened profile due to the pandemic have improved the profession's profile in Canada, he says. And while some still think of purchasing as a strictly clerical role, that image is fading fast.
"Various companies are starting to realize that it's a much more elevated field," he says.
Supply Chain Canada's Newfoundland and Labrador Institute is a strong advocate and partner of the Husky Centre of Excellence in Sales and Supply Chain Management at Memorial University, which works to enhance the sales and supply chain capabilities of local firms and employees, Kane says. The institute also partners with Memorial University in St. John's to offer a major in supply chain through the school's Bachelor of Commerce program. The program then provides advanced standing for the SCMP designation. The organization also partners with Eastern College for a diploma in supply chain, which also offers advanced SCMP standing.
"We're working heavily with the community to provide a much more integrated approach," he says.
When not at work, Kane volunteers in sports, coaching both minor hockey and baseball. Since his sons, Matthew, 15, and 12-year-old Michael, were young, he has also repaired bikes. Kane, his wife Jill and their sons also mountain bike along the trails in his area. When time permits, he also enjoys hiking.
"I've repaired and renovated a significant number of bikes in the last couple of years," he says.
"I find it's a good hobby. I'm not really looking to be paid for it as such, but I find it clears my head."
Kane advises staying open to continual learning opportunities, such as the SCMP from Supply Chain Canada. Many learning opportunities are free or come at a nominal cost.
"What I find with webinars is that there's a lot of information," Kane says. "Even if you can get a couple key points from a particular speaker to make you think 'we're doing it this way and he's been doing it that way. Maybe we can adopt some of his ideas?'"
Supply chain and procurement can offer interesting and exciting careers, Kane says. He advises practitioners to remain flexible to possibilities. Whether purchasing, logistics, freight forwarding or another area of the field, all are interdependent, and practitioners need a knowledge base to function. Those who stay flexible can advance in any of these areas.