From the February 2023 print edition
Moving into 2023, fuel costs for fleets are both a question mark and a planning priority.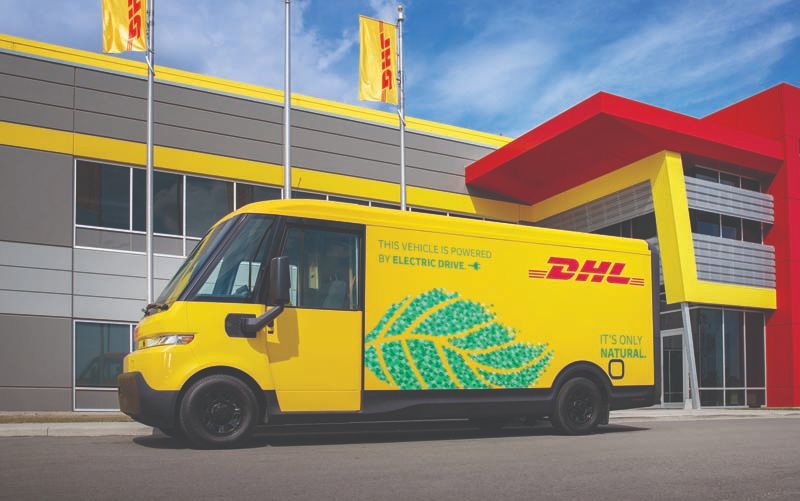 Because pricing is so volatile, we know it is tough to forecast fuel budgets. However, that fact doesn't change our need to plan. So, if not a solution, here are some of the factors that are driving this unpredictable fuel market and maybe one thing that can be done about it.
When we look at the price of fuel, the question that comes up every time it increases is: why? While in the end it's a moot question (as we still have to pay no matter what the reason) it is worth understanding the forces that influence price. That knowledge can help with future budget planning.
The first thing to know is that gasoline and diesel availability and price are world issues – there are
no local markets where fuel is concerned. In fact, the sourcing of oil is such that when it's ordered by the refinery, they can't tell you the origin of the crude. It's much like getting a drink of water from the tap. You know the water comes out, but do you know the source? For this reason and others, we keep hearing that the war in Ukraine has driven up our fuel prices. Why? Because Russian oil production is simply part of the worldwide pool, and this disruption has caused waves everywhere.
So that's the geo-political view. Closer to home though, there are other forces at work. Have a look at the tax structure and EPA standards (Natural Resources Canada here) on fuel. These are making diesel,
in particular, both scarce and expensive.
For years now, diesel pricing has been choked with new emissions standards. As more of these looming federal regulations come online it's costing oil refineries billions of dollars in forced upgrades. All these costs must and will be passed on to the consumer. This brings up the other inequity in the diesel equation, which is the cost of the fuel. On paper, diesel fuel is cheaper to produce than gasoline – yet
it costs more. But why is the fuel more expensive? In two words, it's taxes and supply.
Fuel tax breakdown
Let's look at fuel taxes in Canada. When it comes to gasoline, the federal government charges 10 cents per litre, while provinces add 10.81 cents per litre. The federal/provincial carbon tax adds another 10.25 cents per litre. You then slap on an average of 9.2 per cent HST/GST. You now have a minimum tax of 36.78 cents on a litre of gasoline.
Regarding diesel averages, the federal government charges four cents per litre, while province add 11.34 cents. The federal/provincial carbon tax is 12.33 cents per litre for a total of 27.67 cents. Now add the average 9.2 per cent HST/GST. That brings in a minimum tax of 31.82 cents per litre.
Tax on diesel in Canada is lower than gasoline. So why the higher price? Here is where it gets interesting. There are only three refineries in Canada that produce diesel fuel. Transport costs are higher to regional markets. That's one reason. The other is that these refineries are the same ones that supply us with winter home heating fuel (it's the same stuff as diesel). This demand, affected
by weather, also pushes up prices through the summer/winter cycle.
However, as we know north of the 49th parallel, what happens in the US often dictates what happens in Canada economically. Today, North American refineries, (mostly American) are exporting more than a million gallons (378 million litres) of diesel per day to Latin American nations and Europe to help that continent as it abruptly separates from buying energy from Russia because of Moscow's invasion of Ukraine. Since these countries are willing to pay more than we do for diesel, North American producers profit by selling to them instead of us. This then drags up the world price. And, in a free-market economy, there is no loyalty that demands fuel made in North America stay in North America. If you haven't heard about any of this – you are not alone. Our government will not discuss it or interfere in this offshore export of our fuel. That's simply bad news for us.
Is there a solution to this? One is currently being offered – electrification. For the fleet market, Ford is now offering the F-150 lightning pickup and the Ford Transit Van as a fully electric alternative to petroleum powered vehicles. Both the Transit van and the F-150 Lightning are currently available to order, though supply has been a problem. This all-electric solution is also being applied to larger delivery vans, such as the new delivery van offering from GM's Brightdrop factory in Ingersoll, Ontario.
The BrightDrop Zevo 600 is an electric light commercial vehicle that is powered by Ultium batteries and Ultium drive motors and purpose-built for the delivery of goods and services over long ranges.
The Zevo 600 was created with the intention of combining zero-emissions driving with a range of advanced safety and convenience features more common in consumer electric vehicles. Zevo 600 features and benefits include:
Estimated range of up to 400km on a full charge;
Peak charge rate of up to 270km of EV range per hour via 120kW DC fast charging;
Over 600 cubic feet of cargo area;
Cargo area security system with motion sensors to help keep cargo secure;
Front sliding pocket doors, wide cabin walkways and a large auto-open cargo bulkhead door all contribute to optimize driver efficiency; and
Available at a GVWR of less than 10,000lbs.
Production of the Zevo 600 has already begun in Ingersoll and Brightdrop has announced significant deals with companies like DHL and FedEx. A smaller Zevo 400 version of the van is also coming online.
Hydrogen power as an ICE alternative is somewhere on the horizon and hybrid gas/electric trucks are also a possibility.
But for today, it appears that if you want to get off the world oil price hamster wheel, all-electric
is the answer.