From the August 2023 print edition
Fleet often acts as an invisible, or perhaps a camouflaged, tool for driving business needs—one, which by design is never the primary representation of an organization but can be seen as a sunk cost in support of an organization's objectives.
From the first purchase of a vehicle or equipment, a fleet's supposed worth is usually tied directly to its cost, and its importance is hidden behind profit and client satisfaction. And while for many fleets, its definition could be relegated to only that – a necessary cost, fleet has the potential to be so much more. Fleet can and should be considered a strategic asset in action, working not just to support a need but generating a return for the organization it supports.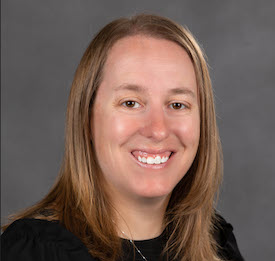 Here are five considerations to make the case for your fleet as a strategic asset:
Employ forward-thinking fleet managers
Making fleets strategic requires a break with traditional thinking. As trends in fleet shift to match changing needs and demands of vehicles, drivers, economies, organizations, and technologies, so to must the mindset of the fleet manager. They need to be both agile in response to short-term changes, and forward-thinking, making their role increasingly complex.
To manage a strategic fleet, fleet managers must be informed, metrics driven, and inclusive.
Informed – this involves keeping a pulse on global factors; geopolitical conflicts, supply chain
disruptions, inflation, talent shortages, increased competition, tightening of legislation, and environmental shifts, not to mention the lingering impacts of the COVID-19 pandemic. No region
is untouched by these factors, and in turn, no fleet is left unaffected. We can expect
to see continued volatility.
For these reasons, an informed fleet manager can be more strategic and work to mitigate potential risks surrounding the longevity, compliancy, cost, sustainability, and return on investment of a fleet.
Metrics driven – Constructive fleets are managed by those who can clearly identify and prioritize metrics aligned to business objectives and are ready to implement countermeasures when trends are moving in the wrong direction. These fleet managers also employ a focused strategy when prioritizing metrics. This includes recognizing that not all measures are equal, and that metrics should evolve in line with changes in vehicle utilization, technologies, configurations, and fleet definitions.
Inclusive – Progressive fleet managers seek involvement from critical stakeholders when making decisions. Recognizing that no decision is superficial, fleet managers should create
a communication and feedback loop with internal and external stakeholders to enhance driver and client satisfaction and in turn growth. Networking with industry peers and benchmarking are also important to gauge feedback.
Enroll in relevant programs
When considering the relevance of a fleet program and policies, it makes sense to consider the impact on risk, compliance, and productivity as they align with organizational objectives. At minimum, a fleet needs programs focused on safety and compliance, funding, fuelling, maintenance, and remarketing. Fleets should also consider programs focused on drivers and clients. To be fully strategic however, fleets need to select and enroll in these programs, using data and metrics to design the right policies to meet organizational needs. Policies should be inclusive of key elements such as the vehicle, driver, partners, and current and future environment.
Customize vehicle selection
A company's mission, vision, clients, employees, reputation, and operations should be reflected in its vehicle selection. While that may appear to be a huge ask, a fleet cannot be strategic without considering these factors. Vehicle selection, including upfitting and equipment, should never be a one-size-fits-all solution, and should not be a carbon copy of any other fleet. To ensure that a fleet is customized to an organization's needs, fleet leaders should aim to:
Evaluate the asset needs of every job function regardless of the mode of mobility
Advance the organization's overall productivity
Answer to vehicle, driver, and organizational risk objectives and thresholds
Comply with regulatory demands
Uphold the company's reputation
Acknowledge budgetary constraints
Align to market and technology trends
Manage total cost of operations
Total cost of operations (TCO) is an inclusive measure of the efficiency of a fleet. It should reflect the usage of vehicles, driver behaviors, program subscriptions, and compliance with policy. Fleet managers should look at TCO as an important holistic measurement. It should be:
Complete: TCO should include all cost categories, whether direct or indirect to the physical asset or driver. Strategic fleets also consider opportunity costs, related to actions taken and not taken.
Time-Sensitive: Time can redefine the effectiveness of a fleet, even when costs appear nominally unchanged. Macroeconomic factors such as inflation can have significant impacts, and strategic fleet managers consider cost in the context of time. A thorough evaluation involves an in-depth, retroactive view of both cost categories and drivers to forecast accurately.
Normalized: In addition to time (cost per month/year/lifecycle), TCO should be standardized
to compare vehicle, driver, and fleet effectiveness directly. This requires establishing key performance indicators that point to cost or benefit of every cent that gets spent on fleet.
Embrace technology
Using a data-driven fleet management approach is essential. That's especially true with so many options for collecting and transforming data into actionable recommendations. A data-driven fleet is one that delivers reliable and real-time information, enabling informed decisions and strategies.
The easiest and most basic path is to subscribe to telematics – with a guaranteed return of visibility and information. Yet, a truly data-driven fleet goes beyond vehicle utilization, performance and driver behavior. It also:
Collects and connects data from sources and systems (internal and external to the organization) that allow for informed and integrated decisions based on comprehensive data and in-depth measures.
Endeavors to be prescriptive and predictive in its use of data, both shaping and foretelling trends.
Builds a nexus of technologies, systems, personnel, and policies. These lead to measures that systematically give visibility to the benefit to the business of every mile/hour driven and where impact of decisions on vehicles, drivers, and programs can be measured unambiguously.
Ensuring fleet is valued as a strategic asset for an organization should be a never-ending objective. It's also a necessary one to reach a fleet's full potential. A strategic perspective to fleet management requires forward-thinking, and programs, policies, and practices that enable the long-term profitability and viability of the organization it supports.