Purolator opens national sortation facility in Toronto
TORONTO — Purolator has officially opened its new 443,084-sq-ft national hub – the largest and most technologically advanced sortation facility in its network.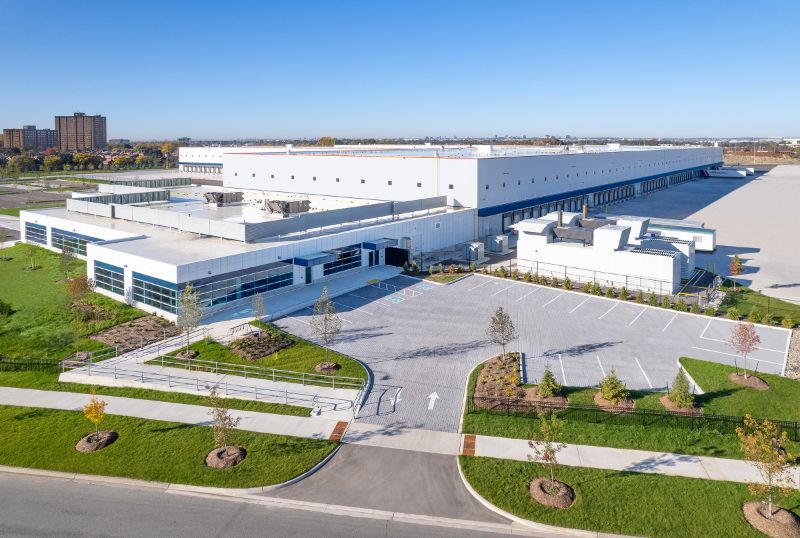 Located near several major highways in Toronto, the national hub triples the capacity of Purolator's former Ontario sortation facility and increases its network capabilities through new automation and advanced scanning and sorting technology.
"For over 60 years, Canadians from coast to coast have depended on Purolator," said John Ferguson, President and CEO, Purolator. "Following the sharp rise in e-commerce and two years of unprecedented growth, the new state-of-the-art national hub is opening at a crucial time. Pivoting off our history of innovation, our investment in this infrastructure and new technology is a game-changer. It provides greater flexibility to quickly move goods across the country to enable businesses and services in all sectors of the economy to thrive."
The national hub broke ground in May 2020, during the first wave of the pandemic. When operating at full capacity, it will process up to 70,000 parcels per hour, tripling the capacity of the previous facility. The hub includes innovative technology that can unload a trailer in under 10 minutes or up to 12,000 parcels per hour.
The national hub marks a shift away from a standardized sortation model to a more tailored approach that uses state-of-the-art technology to segment parcels by size, weight and dimension.
In designing the national hub, Purolator prioritized employee health and safety. The company integrated global industry best practices and technology, increased safety features, such as guard rails and sensors, and installed ergonomic equipment. Amenities also include a dedicated multi-faith space, a 6,500sq-ft cafeteria and patio, a larger wellness room and a training centre.